Best value Breitling Watches Under 3k To Own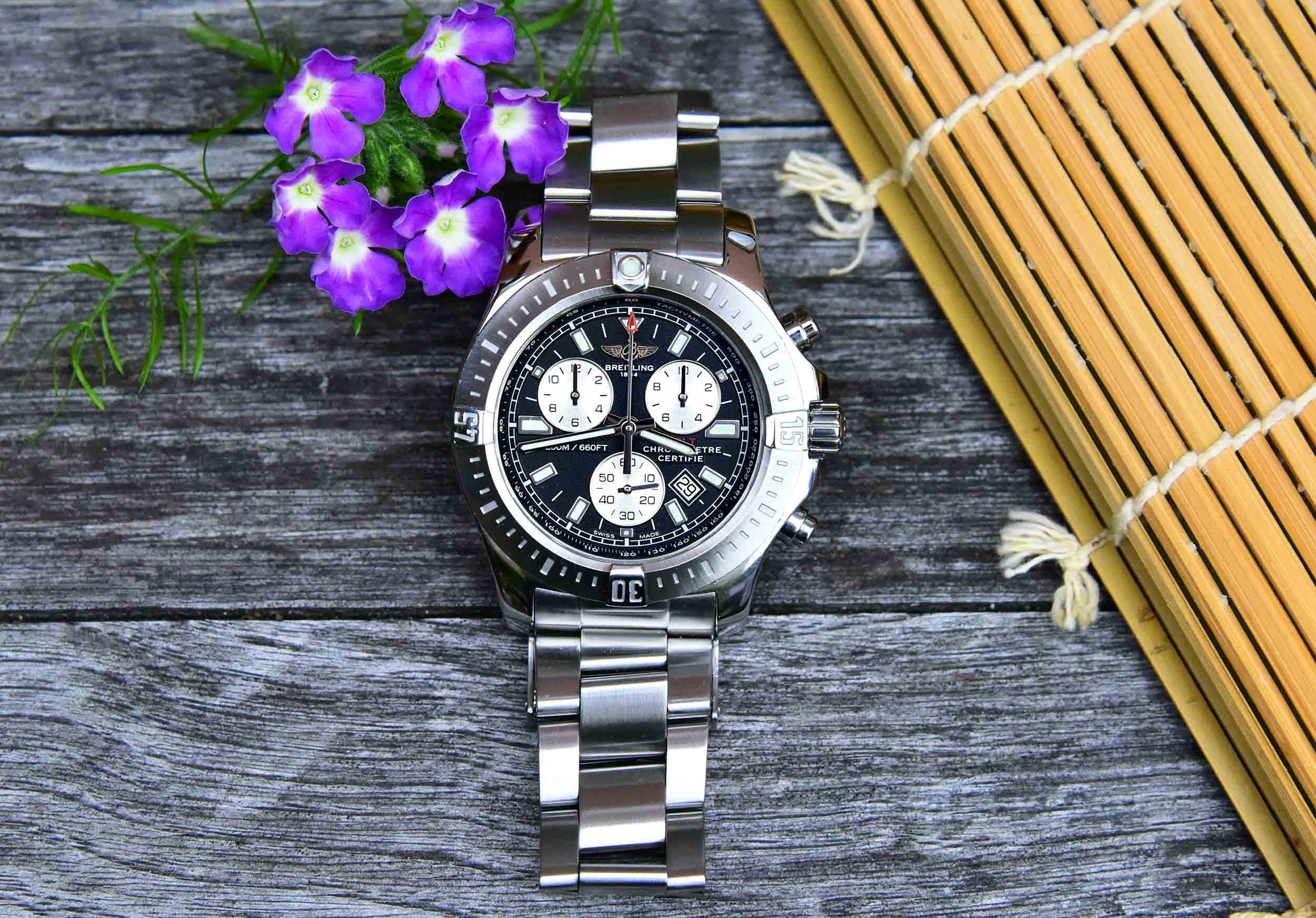 For watch enthusiasts and collectors, Breitling is a brand known for its reliability, quality, and superiority. It's a watch brand that has stood out for its unique blend of function, design, and capability. A Breitling watch is nothing short of a quality timepiece to not only collect, but to wear and enjoy.
Breitling watches don't have to be out of your reach; you can find great, affordable deals on these luxury timepieces in a pre-owned market segment. In fact, buying it pre-owned can allow to save at least 40% to 60% off the retail price, while maintain a much better resale value vs. the purchase of a brand new watch.
 Let's explore a few of the best pre-preowned Breitling Watches to own
1. Breitling Colt Automatic
 One of the best beginner and more affordable Breitling watches to own is the Breitling Colt Automatic. Created in the 1980s for the Armed Forces, it was later available to civilians. Today, Colt retains many of the features found on the initial models; it is known as one of the most affordable, reliable and accessible in pre-owned market watches created by Breitling.
 Fitted with a chronometer certified mechanical self-winding movement the Colt automatic delivers the technical excellence that has made this model line so successful. Its case is built for endurance over the long term; With water resistance to 500m-1650ft, screw-locked crown, framing and highly legible dial fitted with oversize hands the watch can be used for any sports activity or even deep water diving.
2. Super Avenger II  
 Another very popular watch and a great value amongst pre-owned Breitling models, is a Breitling Super Avenger. Mostly known for its massive 48.4mm case Super Avenger is very functional all round timepiece. Large size of its dial and hands ensures maximum legibility of both time and chronograph measurement. Non-slip oversized crown and pushers are extremely easy to handle.
 Despite its bold size, the Super Avenger is very comfortable fit on the wrist. Like other models in its range, it provides great water resistance to 300m or 1000ft. One very important fact to keep in mind that this sturdy machine is powered by one of the best and most reliable movements in the industry, Breitling Caliber 13. A better known as a Valjox ETA 7750, an automatic chronometer certified, self-winding movement that can handle any obstacle life throws its way.
 So these watches can take a beating, and still look and function like new! By choosing a pre-owned watch in good condition, you will most defiantly get a great value and won't take a beating if you decide to sell it down the road.
 3. Breitling Navitimer 
 Omega has the Master professional, Rolex has the submariner and Breitling has the Breitling Navitimer, its icon and it has been since 1952. Although not the first pilots watch to feature a circular slide rule and not even the first Chronograph to feature this function, the Navitimer in becoming the breitlings icon has made that circular logarithmic flight calculator an icon in its own right. First glance at the watch and it's just redolent of aviation and I don't mean flying commercial air, I mean goggles, I mean scarves, I mean spitfires with the canopy rollback. This is romantic aviation the way you imagine, the way you see it in Indiana Jones movies, and that's as it should be because the Breitling as a mid century aviation icon captures that spirit.
 Now this is the Navitimer  reference A23322 that was released in 2003 and ran through the 2000s. It's 42mm in diameter stainless steel with a black contrasting stitch calfskin strap. It's very comfortable and feels great on the wrist, exactly the thing you want to have on your wrist during an air transatlantic crossing. The bottom line is that the watch is bulletproof contemporary Breitling inside. This is Breitling's caliber 23, very robust and reliable movement. 
 The watch features both the Chronograph that is chronometer certified COSC timing Accuracy, no worse than -4+6 for 24 hours as it should be with the pilots watch now and also features a jump date. The movement is based on the value 7753 so that is in the pantheon of automatic winding movements and one of the toughest and often one of the most accurate you can find. It's a true workhorse like the Breitling Navitimer itself and a precision tool that beautifully suited the model and the heritage of durability.
 Pre-owned prices allow you to add this watch to your collection for much less than the brand new sale price of $5,835.